Meet Our Doctors
Our highly skilled optometrists and eye doctors are committed to the highest standard of patient care and service. Coquitlam Optometry Centre is dedicated to staying on the cutting edge of eye care technology. Therefore our clinic is equipped with state of the art diagnostic equipment to ensure that your optometrist can give you the highest level of care. Our optometrists and eye doctors provide routine eye exams for infants to seniors and all those in between. Additionally they diagnose and manage eye diseases such as glaucoma, cataracts, macular degeneration, and diabetic retinal disease.
Dr. Karim Mithani
Dr. Karim Mithani, a life long resident of the Tri-Cities, has over 11 years of experience in providing primary clinical eye care and ocular disease management. Dr. Mithani graduated from the University of Waterloo School of Optometry in 1999. While at the University of Waterloo he did an ocular disease externship at the Houston Eye Associates in Houston, Texas along with clinical rotations within Canada. Dr. Karim Mithani graduated at the top of his class, and is only the second optometrist in Canada to receive the Alumni Gold Medal upon graduation. Dr. Mithani's love of the west coast lifestyle drew him to move back to Coquitlam to begin his practice at Coquitlam Optometry Centre. He enjoys practicing full scope holistic eye care here in Coquitlam. Additionally, his areas of interest include pediatric eye care, specialty contact lenses, and ocular disease treatment. Dr. Mithani is driven to keep up to date on the latest information, technology and treatment options to provide the best care to his patients. During his spare time, he enjoys spending time with wife and three young children. Dr. Mithani is a member of the BC Association of Optometrists and the Canadian Association of Optometrists.
Dr. Fayaz Ravji has been practicing optometry since 2006. A recent resident of BC, he had set up a well run and prospering practice in Edmonton before moving to Vancouver. His experience in eye care, as well as how optometry is practiced in different jurisdictions, is a definite asset to out office and to Optometry in BC. He started his career by graduating with a Bachelor of Science from the University of Alberta in 2002, with a major in Biological Sciences, minor in business. After he continued onto graduating from the University of Waterloo with a Doctor of Optometry degree in 2006.

Dr. Ravji has been very involved in optometry, being the Students' President in his Waterloo days. Additionally being involved with the set up and being on the board of directors, for the Canadian Ismaili Eye Care Professionals (CIECP).

Dr. Ravji enjoys spending time with his new family and building new relations in his new home.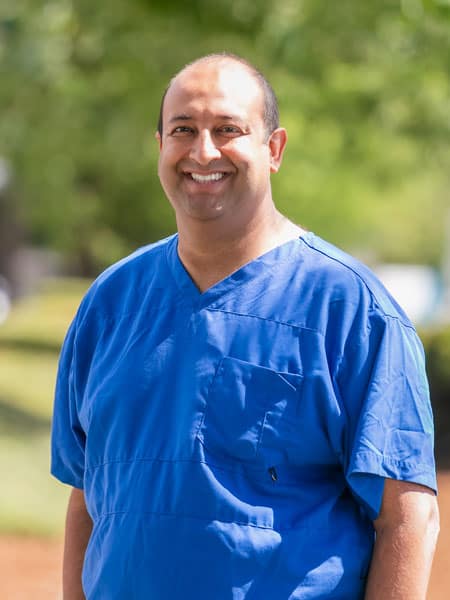 Dr. Fayaz Ravji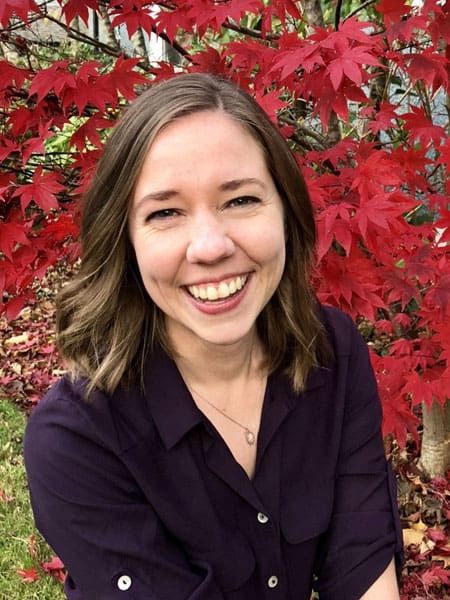 Dr. Brianna Krajnyak
Dr. Krajnyak is originally from Chilliwack, British Columbia. She attended the University of Waterloo, where she obtained a Bachelor of Science degree. She then received her Doctor of Optometry degree from the New England College of Optometry in Boston, Massachusetts. Dr. Krajnyak graduated as a member of the Beta Sigma Kappa International Honors Society and was a student member of VOSH (Volunteer Optometric Services to Humanity).

After graduation, Dr. Krajnyak completed a residency in Community Health Optometry at The Dimock Center in Boston, Massachusetts. Previous training includes multiple Boston Area community health centers, the Veterans Administration Hospital in Vancouver, Washington, and a specialty rotation at the New England Eye Institute. Now that she is back in British Columbia, she enjoys spending her free time in the mountains hiking and camping.
Dr. Atwal was born and raised in Victoria, British Columbia. She received her BSc in Biology with distinction from the University of Victoria and then earned her Doctor of Optometry from the University of Houston. She was honored with several Letters of Clinical Excellence and served in multiple leadership roles including being the liaison for the College of Optometrists in Vision Development. Her final year of externships included close work with ophthalmologists where she was involved in treating and managing patients with advanced ocular diseases such as glaucoma, diabetic retinopathy, cataracts, macular degeneration, and other retinal diseases.

Dr. Atwal believes it is of utmost importance to take the time to provide her patients with the best, most comprehensive care possible. Her goal is to increase the longevity of her patient's eye health and vision. She is also fluent in Punjabi. Special areas of interest include ocular disease, myopia management, and vision therapy. Dr. Atwal welcomes new patients!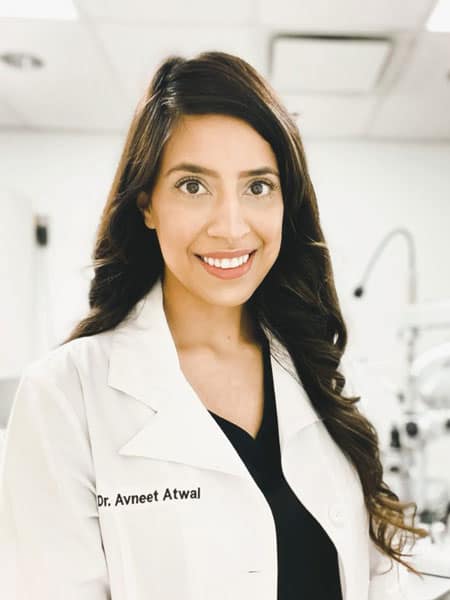 Dr. Avneet Atwal